Chase Center: Construction Update
May 14, 2019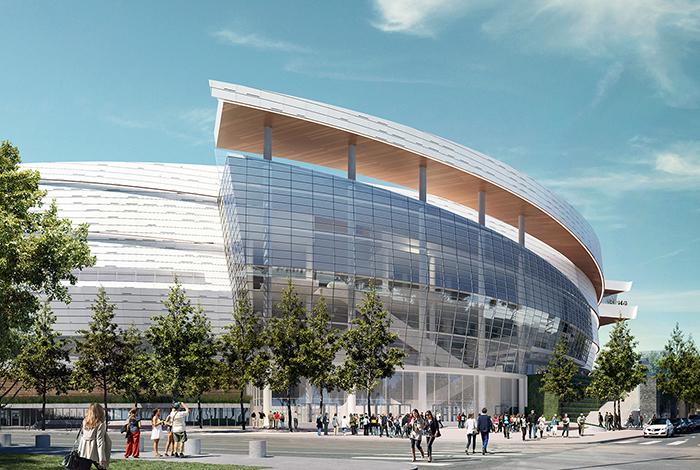 The Chase Center, which will be home to the Golden State Warriors next season, is nearing completion. The first event, Metallica and the San Francisco Symphony, is scheduled for September 6th, 2019. The building will be a state-of-the-art 18,000 seat arena for sports, music, and conventions. Additionally, it will feature 100,000 square feet of mixed use/retail space, underground parking, and three acres of green and public spaces.
In keeping with Channel Lumber's support of Green Building, the Chase Center is on track to achieve LEED Gold certification. The eco-conscious design utilizes as little resources as possible while maximizing visitor experience. Contractors used regionally sourced materials, and recycled content during development, and the indoor finishes meet stringent requirements for VOC (volatile organic compounds) content. The roof has a high solar reflectance index to minimize heat absorption and create a heat island effect.
Once open, the center will feature plentiful recycling and composting stations, and green power. Initial reports indicate that 70% of electrical use will be offset by wind power. The facility will have an indoor bike valet, ample outdoor bike parking, and eventually will be connected to extended Muni and BART lines.
Photo Credit