Leed Platinum: Tumble Creek Cabin
August 26, 2019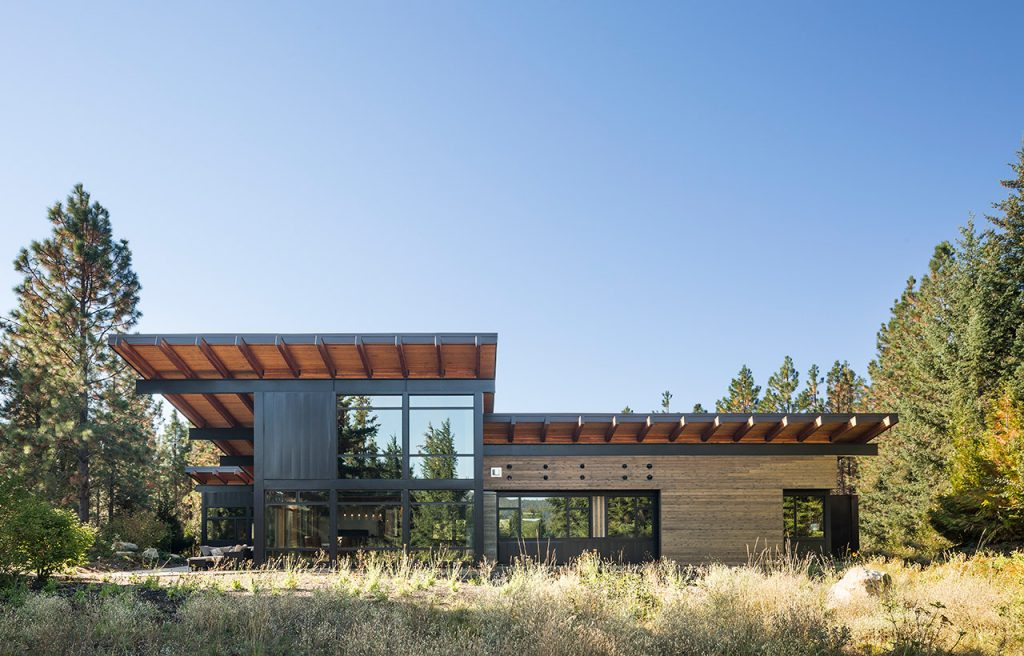 Channel Lumber is a key supporter of the green building movement, with numerous LEED gold and platinum certified projects. More and more buildings and homes are being built in green and sustainable ways. In addition to LEED certification, many developments and properties are striving for "Net Zero".
Net Zero buildings and homes are typically properties which are on the grid, but produce all the energy they need on site. These buildings require no grid power, pay no power bills and are carbon free.
One great example of a Net Zero home, as featured in Dwell Magazine, is the Tumble Creek Cabin in Washington State. This property is the first LEED Platinum certified home in the state.
Although the home has many features that make it Net Zero, here is a list of key features:
Passive solar system with ultra-premium insulation and an energy recovery system. The insulation minimizes the need for heating and cooling and the recovery system reclaims energy for use in other systems
Radiant floor heating throughout
A large floor to ceiling board-formed concrete fireplace acts as a thermal heat sink, stabilizing the temperature in the home
Reclaimed, rustic materials
LED lighting
An airtight "mudroom" allows guests to enter and exit while keeping out chilly or hot air.
Channel Lumber is proud to be a leader of green and sustainable building. To find out more about our products and services, please contact us.