Channel Lumber Sponsors Young Athletes in The International Kickboxing Federation
July 3, 2019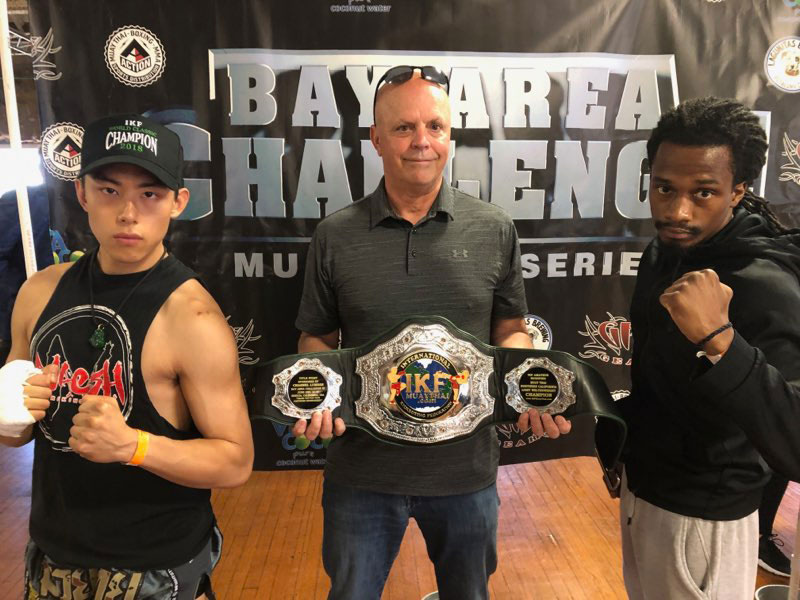 On June 2nd 2019, The International Kickboxing Federation (IKF) Amateur Modified Muay Thai Rules tournament was held in Benicia, California. Channel Lumber is proud to have sponsored the event in support of these young athletes and their quest for the belt.
One of the main events was the Northern California Superlightweight Title bout. Reigning Champion Anthony To (from Oakland - pictured on the left with the hat), faced off against Raheem Davis (Vallejo). Anthony To successfully defended his crown by unanimous decision, and remains champion in his weight class.
Muay Thai Kick Fighting is an ancient tradition with very specific rules. The bouts are seen as much as rituals as they are as fights, with each fighter honoring God, themselves and their opponent through a series of symbolic gestures and actions. For instance the tradition of Wai Khre has each fighting circling or "sealing" the ring by praying in each corner.
There is a long list of rules and modifications based on age, experience, and skill level that serve to protect the athletes and master the sport. Thai music is played during the matches, and the two fighters dress in traditional Muay Thai shorts. You can learn more about the sport by visiting the IKF website.
Channel Lumber continues to be deeply involved in community sponsorships of all kind, and would like to congratulate Anthony To for his championship victory.