The Cutting Edge: 5 Products and Services at Channel Lumber
October 10, 2017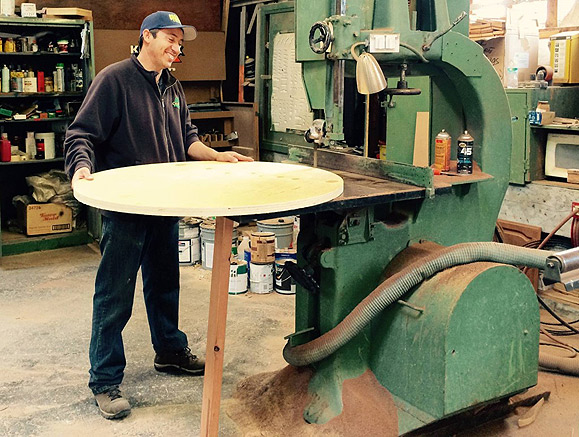 At Channel Lumber we are proud to offer a wide variety of industry leading products and services. From lumber and plywood to hardware to lumber grading, Channel Lumber has a depth of professional solutions for large and small scale construction projects. Here is an outline of 5 products and services at Channel Lumber.
Green Building. Channel Lumber is certified by the

Forest Stewardship

Council® (FSC®), and works closely with the

Leadership in Energy & Environmental Design (LEED®)

. The

FSC® has a 10 point mission which protects and preserves our forests globally. These include protecting the rights of indigenous peoples, maintaining long term social and economic well being of forest workers, conserving biodiversity, water resources, soils, assessing conditions of forests, and maintaining of high conservation value forests. Forests cover 30% of the Globe, with 70% of animals living in forests. LEED® is symbol of achievement in Green Building. LEED® provides a framework by which all building projects can be rated for sustainability. Their goal is to create highly efficient, cost effective, healthy Green Buildings.

Concrete Forms. Concrete is a very versatile material in that it can be molded into a wide variety of useful shapes. Concrete forms are wooden forms which outline and mold the concrete while it dries. Channel Lumber is an industry leader in concrete forms, which have given shape to countless projects including Caldecott Tunnel, Golden Gate Bridge retrofit, and Levi Stadium.
Mill Work. Channel Lumber offers top notch mill work. Perhaps you have a unique design that requires custom wood. Channel Lumber can mill the wood to your specs. Or perhaps you are renovating a house, and can't find a perfect match for a beam. Channel Lumber can make it.
Sidings. Channel Lumber has stock siding in several materials including cement, plywood, hardwood, shingles, and metal. If you don't find what you are looking for or have a custom design, Channel Lumber can

build it to your specs

.

Project Management. For over 50 years Channel Lumber has consulted with architects, contracts, engineers, and city planners to help navigate large development projects in the most efficient, cost effective way. By working with the design team from the earliest stages of a project, Channel Lumber can effectively help with material selection, and help process the difficult building regulations here in northern California so that costly delays can be avoided.
For more information about our products and services, please contact us.