Turn It Up to Ten
April 30, 2018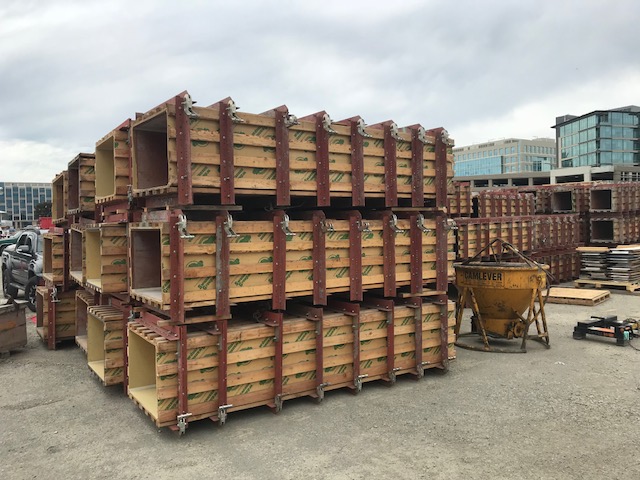 Concrete Forms for Level 10 Sunnyvale projects.
Level 10 is a leading construction company based in Northern California. Channel Lumber has partnered with Level 10 on numerous projects, primarily through concrete forming materials. Level 10 recently completed several high profile award winning projects including the new Facebook Campus (MPK 20) and 181 Fremont, now the tallest skyscraper on the San Francisco skyline. Currently, Level 10 is working with the Jay Paul Company on two sites in Sunnyvale, the Moffet Gateway and Moffet Place Campus. These projects are unique in that they are not being built for a specific company. Both of these projects were designed and developed to be put on the market for sale after completion. The Moffet Gateway, completed in 2016, features two seven story buildings, with a parking structure, roof-top garden and lounge.
The Moffet Place Campus is a 1.9 million-sq-ft. Class "A" office campus. The campus will also feature an event center, several parking structures, and other modern amenities. The project has a completion date of April 2020. In keeping with Channel Lumbers high standards for Green Building, both the Moffet properties are targeted for LEED® Platinum sustainability, the highest level awarded. Please contact Channel Lumber for more information about products, services and Green Building.