5 Services for Your Next Construction Project
June 24, 2020
​​​​​​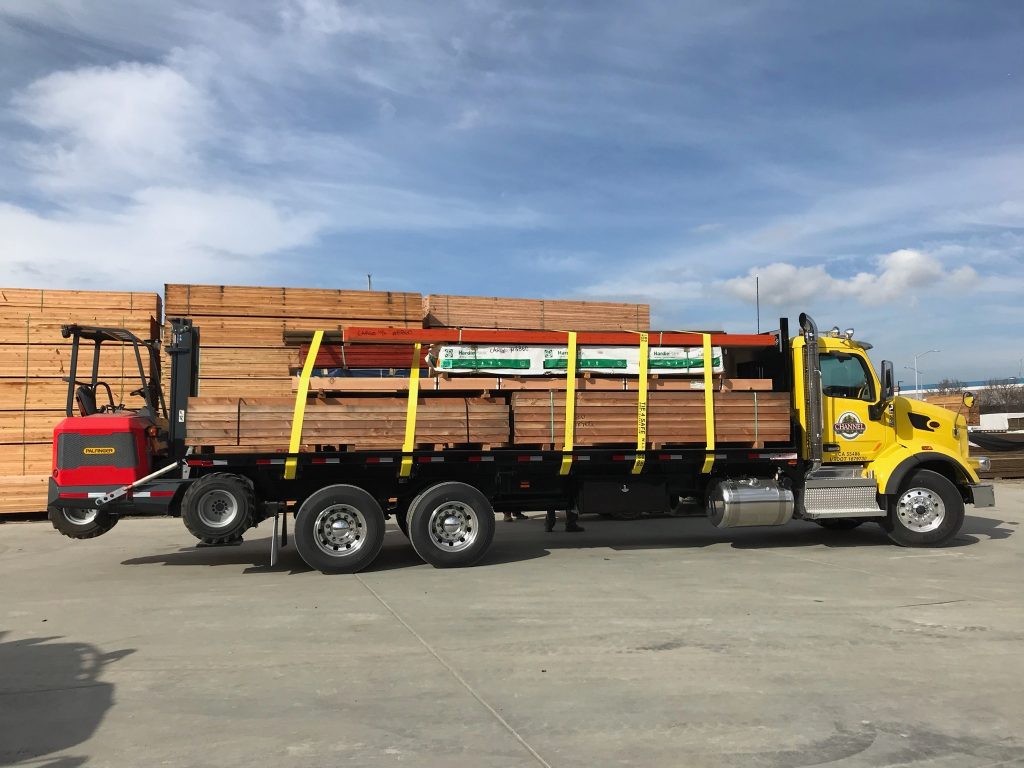 Forklift Unloading on Deliveries: This is the latest addition to our service portfolio. The forklift is piggybacked onto the delivery truck as depicted above. This makes for efficient and cost-effective off loading to your site.
Delivery: Channel Lumber has the largest delivery fleet of any company in the Bay Area. Our trucks are painted a distinctive yellow, and we deliver to locations throughout Northern California. Trucks are equipped with GPS so we can track where your product is and precisely when it will arrive to keep your job moving.
Custom Projects: Our full service shop, project assembly division and skilled craftsmen can create your custom product from scratch and deliver it to your site on time. If you can design it, we can build it. Our Manufacturing and Assembly division includes concrete forms, pedestrian barricade panels, heavy duty crane mats and pads, and a endless variety of other custom products.
Mill Work: A wide variety of projects can be handled through our custom mill work. We specialize in duplicating unique or historical patterns from your building to spec.
Architectural and Project Management Consultation: With over 50 years doing business in Northern California, we know the ins and outs of requirements, codes, products, and project work flow. Before you break ground, with the help of our expert team you can map out your project saving you money on costly delays, and surprises.