Everything You Wanted to Know About Ipe Hardwood
May 9, 2022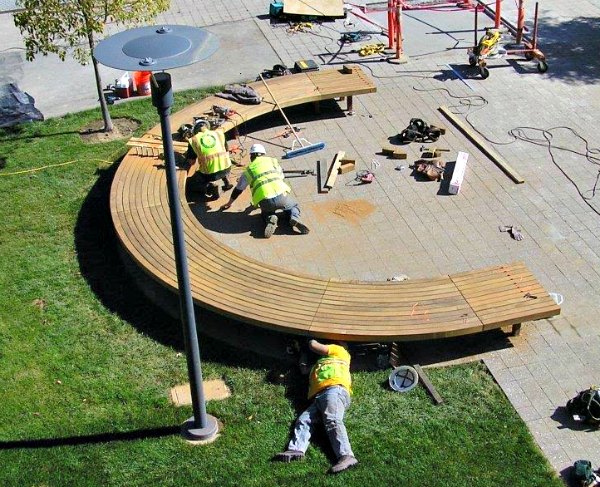 Channel Lumber is an industry leader in product supply. We carry a wide selection of wood varietis, formats, custom shop lumber, and more. The photo above features Ipe hardwood that was supplied by Channel Lumber and built into benches on the Stanford University campus.
Today we would like to feature a popular wood we carry at Channel Lumber, Ipe. Ipe (epay) is a hardwood that grows throughout Central and Northern South America. Due to how hard it is, Ipe can be difficult to work with. Nonetheless, it is extremely versatile, and is known for its physical beauty, durability, resistance to moisture, and resistance to insects.
The number one use of IPE is decking, for which it is extremely popular. Ipe has a fire rating equal to steel, weathers amazingly, and is crush resistant. It is considered the gold standard for all decking woods, and even synthetic products. It is suitable for public, commercial, and residential properties.
Ipe wood is also widely used for outdoor structures such as shelters, docks, fencing, boardwalks and more. Ipe timbers and beams are also widely used in major structural developments.
Ipe also makes for excellent siding. It has a beautiful deep red/brown to lighter brown and the different hues can be used to accent the structure visually. Because it is a 100% wood product, and has such a lasting life cycle, Ipe is a prime candidate to be recycled and reused.
Finally, Ipe is extremely suitable for indoor flooring, and for indoor or outdoor furniture. All of the aforementioned benefits apply: long lasting, hard, moisture and insect resistant, and an unmatched natural beauty.
Channel lumber carries Ipe in stock. Please contact Channel Lumber for more information on Ipe, and other products and services.