Green Giant: Bank of America Tower, Manhattan
May 21, 2018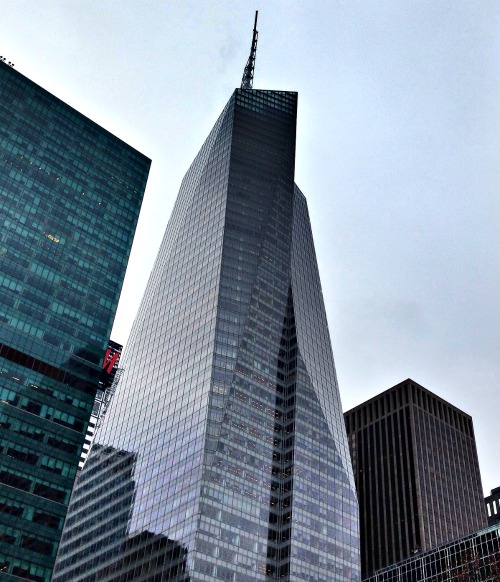 Channel Lumber is committed to the process of Green Building, and supporting LEED certification. Today we want to showcase a cutting edge Green skyscraper and highlight the latest Green design and amenity features.
In 2009, construction of the Bank of America Tower, in Manhattan, was completed. The building earned a LEED Platinum rating, the highest awarded. The rating is based on various environmental considerations. The design earns "points" for various energy saving and environmentally beneficial features. The cost of construction was One Billion USD. It is the fourth tallest building in Manhattan.
The design teams for the tower had one directive: to demonstrate that economic and environmental principles are compatible. When Green features added to the cost of construction, only those features which would pay for themselves within 5 years were included. There were many other areas where the tower scored well including site selection (near public transportation), building form, and energy conservation. The towers' sloped form has two primary benefits. First, it allows more natural light to penetrate the building. 90% of workers have floor to ceiling windows which can be fully lit with natural light. Second, the sloped form allows for the efficient capture of rainwater, which can then be used in a variety of ways.
The Bank of America tower has an onsite natural gas power plant which generates 70% of the buildings electricity consumption, and 30% peak hour consumption. This eliminates electrical transmission losses which are significant on the city's power grid. The power plant makes ice at night which is used to cool the building in the day. Additionally the waterless urinals save up to 8 million gallons of water annually. Channel Lumber has an extensive list of Green Projects and clients including the Aria Resort and Casino, Veer Towers, and the Portola Valley Town Center. For more information on Channel Lumber products and services, please contact us. Photo Credit