Channel Lumber Goes Green with Energy Efficiency, PV Solar and Energy Storage!
January 9, 2017
In our ongoing effort to support Green Building, to lower costs for our customers and to do our part to help reduce the growing demands on the California electrical grid,
Channel Lumber Company is pleased to announce that we are going extremely green! With our newly installed energy efficiency and solar generation platform consisting of power conditioning, energy monitoring, PV solar power, energy output forecasting and behind-the-meter energy storage, Channel Lumber is moving into a clean energy future, today. Forecast Energy, a Richmond, Ca. based energy solutions provider, working closely with our management team has designed, developed and installed a leading-edge comprehensive energy platform for Channel Lumber. It provides a complete solution for our energy challenges today, plus is fully scalable to meet our future energy requirements.
The industry-leading technology solution provided by Forecast Energy will replace an estimated 90% of grid power with new efficiency and energy generation. Delivered via an integrated, on-premise energy platform solution. This platform achieves greater efficiency through power harvesting, advanced monitoring solutions, energy output forecasting, and new energy generation with clean PV solar power backed-up by cutting-edge energy storage. In addition, extensive monitoring throughout the facility will be utilized to track performance, provide alerts, deliver dynamic energy data to the AI-driven energy forecasting platform and assist our team with on-going maintenance requirements. It's all combined in a fully integrated system that provides Channel Lumber with better, cleaner power and greater flexibility in energy management. All of which results in less grid-dependency, lower energy costs and improved power quality. The project consists of:
Forecast Energy Power Harvester technologies to reduce power consumption and improve power quality.
Facility–wide energy monitoring with a custom-designed data architecture.
315 kW rooftop PV solar panel installation. Solar panels were provided by SolarWorld, USA https://www.solarworld-usa.com
120kW/160kWh energy storage platform to capture, hold and deliver power during peak hours to further reduce demand charges and improve overall energy use and efficiency throughout the facility.
Forecast Energy's WAVE® forecasting technology to provide predictive energy use and output data to better manage energy generation, storage and delivery and support on-going energy management.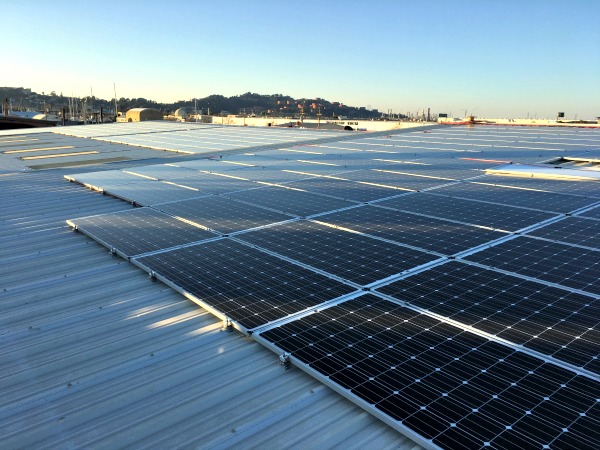 Solar panels are installed on the roof.Another view of the panels.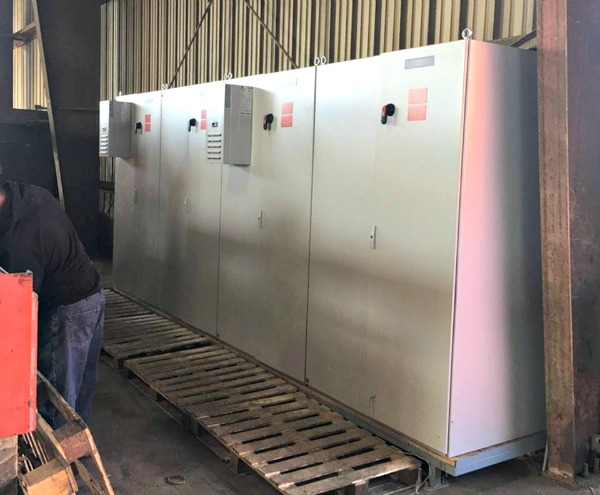 Battery housings. The batteries will store energy that can be supplied during peak hours or at night.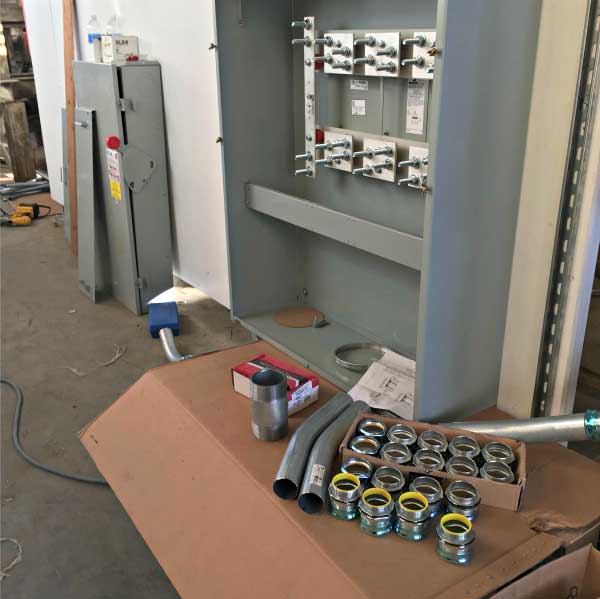 Installation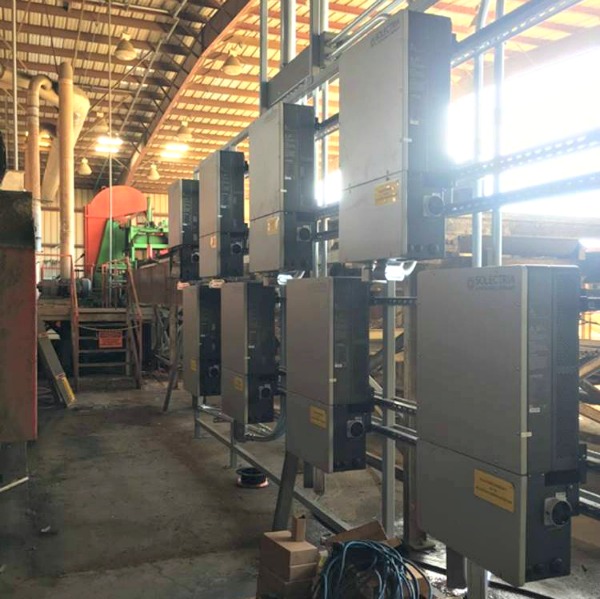 Solar power inverters. These convert solar DC output to utility AC that feeds into our grid. With this exciting solution on-line and delivering clean energy throughout the Channel Lumber facility, we look forward to 2017 becoming our most energy efficient and green year to date. We want to thank our dedicated Channel Lumber team and our friends and neighbors at Forecast Energy for an on-time and on-budget delivery, providing the highest quality products and services that help move our business, our community and our great State of California forward. For more information about our energy efficiency and solar initiatives, please contact us directly at 510-234-0233.